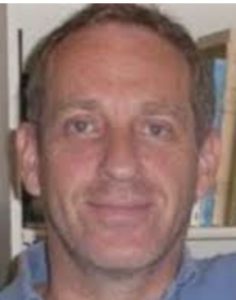 DANIEL M. UNGER Ben-Gurion University, Israel

Daniel M. Unger teaches the history of early modern art at Ben-Gurion University, Israel. His most recent publications are a book titled: Redefining Eclecticism in Early Modern Bolognese Painting: Ideology, Practice, and Criticism. Amsterdam: Amsterdam University Press, 2019 and an article titled: "Iconography and Visual Hagiography: Carlo Borromeo's Portrayals in Bolognese Churches (1611-18)." Renaissance Religions: Modes & Meanings in Italian Renaissance Religion. Europa Sacra 23. Eds. Peter Howard, Nicholas Terpstra and Riccardo Saccenti. Turnhout: Brepols, 2021. 175–203. Currently, Unger is editing a book titled: Titian's 'Allegory of Marriage': New Approaches, which will be published by Amsterdam University Press.
Between Nazareth and Loreto: The Fusion of Time in Caravaggio's Madonna di Loreto
1.GIORNATA: SESSIONE POMERIDIANA: MORALIA – mercoledì 12 gennaio 2022 ore 15:00-19:00
ABSTRACT
My paper will focus on Caravaggio's Madonna di Loreto or Madonna dei Pelegrini and its unique representation. In his painting, Caravaggio depicted an encounter between two pilgrims and the Madonna with baby Jesus. At first glance, the importance of Loreto and the miraculous voyage of the Madonna's house from Nazareth to Loreto is unrecognizable. The historical dimension of the miracle, so prominently displayed in earlier representations of the Loreto miracle is absent. Yet, Caravaggio's choice of representation still marks its presence by adding bricks beneath the where the plaster has cracked and fallen away beyond the doorpost. These stone bricks, as I would like to argue, may help us identify additional meaning in the painting. The bricks connect two worlds, that of the Madonna and child in Nazareth and that of the two pilgrims in Loreto. Caravaggio creates a superposition of two locations and two times with the help of a common wall. The viewers are exposed to two historical moments as well as to two geographical locations simultaneously, while they are located in a third place and time —Sant' Agostino in Rome. The integration of both moments in time and place defuses the historical character of the scene. The unhistorical perception yet replicated authority of the location depicted, enhances the importance and significance of the scene. It is my intention to explain this, and substantiate the point with reports on both locations from pilgrims' travelogues.